Certificate III in Make‐Up
This qualification qualifies individuals to be employed as make‐up artists to design and apply make‐up for a range of purposes and occasions across the beauty, fashion, media, and entertainment industries.
Upon successful completion of the Cert III in Make‐up, individuals will possess a range of well‐developed make‐up and consultation skills where discretion and judgement are required and where there is a requirement to perform autonomously to achieve outputs. This includes working cooperatively with a range of individuals including photographers, hairdressers, fashion stylists and media production staff and other related industry roles.
Work is typically conducted as part of a team or on a freelance basis in settings such as make‐up studios, retail cosmetic counters, fashion and media sets and photography studios.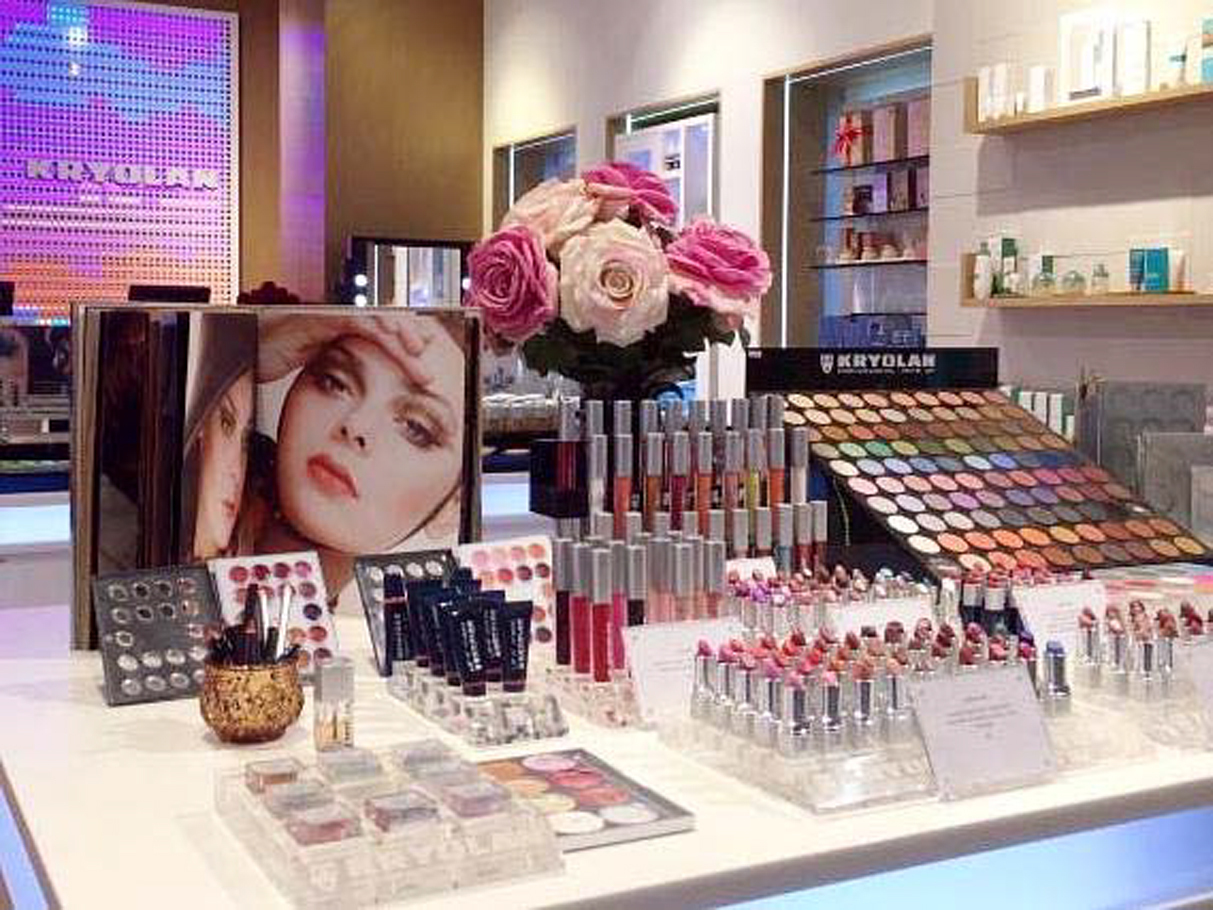 What's covered in the Certificate III in Make‐up?
Information and hands‐on activities to enable students to complete the following aspects of work in the make‐up industry is provided as part of the course
Skills and knowledge required to maintain a safe work environment for staff and customers by observing basic safety and emergency procedures in a salon environment
Knowledge of workplace rights, responsibilities, and organisational policies and procedures by using effective team and individual work practices to plan and organise daily salon related activities
Information and techniques to undertake a range of the latest make‐up application trends and techniques including, special occasion, bridal and fashion make‐up, airbrushing, camouflage, temporary eyelash extensions and fantasy make‐up
Hands on practical tasks for shaping and tinting of eyebrows, lash lifts and tints
Conducting skin analysis to identify skin type, colouring, age, facial structure, and shape
Preparing skin for make‐up application and applying make‐up products to meet clients' expectations as per the consult
Providing and recommending various skincare, cosmetic, make‐up products and services
Conducting financial transactions sales of products and services within a personal services environment using a salon software program
Keeping work areas and equipment clean and tidy as well as performing housekeeping duties in a salon
Provision of excellent customer service by adhering to customer service values and standards

Assessments Methods
Oral Presentations and written questions
Portfolio review and Practical demonstration and observation
Role Play
Project work
Photographic examples of make‐up styles completed in class
Work placement/student logbook Student attributes that will facilitate in course completion

Work Placement Requirements
80 hours of work placement (over two years) is strongly recommended.
The placement can be in any retail outlet and not necessarily confined to the make‐up/cosmetics industry, however this is recommended for experience and training.

Career Pathways
Make‐up artist (fashion, beauty, freelance or within a salon)
Retail make‐up salesperson
Program Delivery
The Penola Catholic College Broadmeadows campus.
The RTO for this course is:
Inner Melbourne VET Cluster
RTO Number: 21732
What will you achieve on successful completion of this program?
On successful completion of the VET program, a student achieves the following:
VCAL: This program contributes to the Industry Specific Skills Strand and may also contribute to
the Work‐Related Skills Strand.
A Trade Certificate listing all units of competencies completed will be issued upon successful
completion at the end of the year.