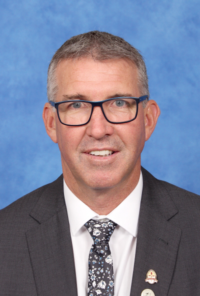 Reintroduction of Masks
The Victorian Government has announced that additional COVID Safe measures will be in place from 6pm on Tuesday, 25 May, in metropolitan Melbourne. Schools will remain open with the current restrictions that are in place. There are no changes to existing density rules.
As our school is located in metropolitan Melbourne:
School staff and secondary school students aged 12 or older must carry a face mask at all times and wear a face mask indoors when at school, including when attending an Outside School Hours Care (OSHC) program, unless a lawful exception applies.
Children under 12 years of age and students at primary school are not required to wear face masks when at school, or when attending an OSHC program.
Face masks are mandatory for all school staff and school students aged 12 or older on public transport and when in taxis or ride share vehicles. This includes travelling to and from school on public transport or in a vehicle with others not from your household.
Teachers and education support staff are not required to wear face masks while teaching, but those who wish to do so, can.

All parents should have received an SMS from the school with a link to the news section of our external website or it can be accessed through this link https://www.penola.vic.edu.au/news/covidsafe-measures.
Given how quickly things can change, I will use this process for any further updates or changes that may occur.
PAVCSS Conference
I had the privilege of hearing Dr John Haught present at the PAVCSS Conference this week. Dr John Haught will present on "The Meaning of Faith in an Age of Science". Dr John Haught is an American theologian and a Distinguished Research Professor at Georgetown University. He specializes in Roman Catholic systematic theology, with a particular interest in issues pertaining to physical cosmology, evolutionary biology, geology and Christianity.
Mid-year examinations
Students in Year 10 begin exams this Friday, 28 May and conclude their exams next Friday, 4 June. The following week is work experience for all of Year 10 students. Our Year 9 students will be involved in City Experience next week and hopefully will take the opportunity to become involved in a range of different activities. Year 11 students commence exams on Thursday, 3rd June and will complete their exams on Friday, 11th June. A number of Year 11 students and all Year 12 VCE students will be undertaking the General Achievement Test (GAT) on Wednesday 9 June. We wish them well for these important assessments.
Parent/Teacher/Student Interviews
Our next round of Parent/Teacher/Student interviews take place on Thursday, 27th May from 3.00pm – 8.30pm with a dinner break in this time as well. This will take place via TEAMS which enables both staff and families to enjoy the interviews within the comfort of their own homes as the winter weather kicks in. I have been heartened by the numbers of parents who have been attending our interviews and taking an active role in the learning of their children. Research indicates that parents who take an active role in their child's education results in significantly better outcomes for these students. Your son or daughter notices whether you attend these interviews, whether you are taking an interest in what they are doing and whether you think learning is important. Parents act as role models in so many areas of a child's life and their beliefs about education and the importance of learning are vital.
Languages Week
Last week at the College we celebrated Languages Week. Our Languages department provides support for students and families in a wide range of areas including French, Japanese and Italian. These also include Study tours and homestay experiences in each of these countries as well as hosting students from our sister schools in France, Italy and Japan. I thank Mrs Anna Favrin, Head of Languages and all the staff on the great work that they do. The introduction of Content Language Immersion Learning (CLIL) at Year 8 has seen more of our students engaged to a greater degree in the development of their language skills and love for another language. As Australia increasingly becomes part of the Global economy and Globalisation increases, the ability to be multi-lingual increases opportunities for our students into the future.
Prayer for the next fortnight
On Sunday, 6 June we will celebrate the feast of the Most Holy Body and Blood of Christ, also known as Corpus Christi. In every celebration of the Eucharist we remember the way that Christ fed the crowds who came to him and how he gave his entire life for us. He feeds us too when we remember and receive Christ's self-offering, his body and blood in the form of bread and wine in the Eucharist.
Our country is just about to celebrate National Reconciliation Week and our world has celebrated International Children's Day. There are many things to celebrate this week, but in particular, we want to hold in our hearts and minds this week that Christ gave his very life, his body and blood for us.
O Lord Jesus Christ,
You who have given us Your precious Body and Blood to be our meat and drink,
grant that through frequent reception of You in the Holy Eucharist,
I may be strengthened in mind and body to do Your holy will.
Amen.